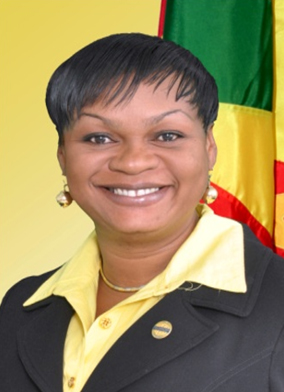 Lyndonna Hillaire-Marshall has been employed with the Government of Grenada for the past twenty two years. She is currently serves as Head, Reform Management Unit, Department of Public Administration, Prime Minister's Office with responsibility for managing the implementation of new initiatives aimed at improving Public Service delivery. Prior to that, she served as Deputy Comptroller of Customs with responsibility for Administration, Human Resource Management and Information Technology.
Mrs. Hillaire-Marshall holds a Master of Business Administration and a Master of International Business from the St. George's University; she attained a Bachelor of Science Degree along with a certificate in Public Administration from the University of the West Indies. She also holds an Advance Diploma in Customs Management from the University of Canberra, Australia. In addition, she completed a variety of academic and self-development certificate courses including CBET Instructor and Train the Trainer training, Administrative Law for the Public Service, Advanced Negotiations, Project Cycle Management and Economic & Financial Analysis, Business Process Re– Engineering, Emotional Intelligence, Customer Service and Advance Drapery. Mrs. Hillaire-Marshall is a graduate of the Caribbean Leadership Programme and welcomes every opportunity to strengthen professional networking in the region. She is also an avid Toastmaster- and was awarded the Distinguish Toastmaster Award (DTM) by Toastmasters International in 2014.
Mrs. Hillaire-Marshall has a passion for self-development which she believes will only make persons better at who they are and what they do. She believes to succeed one must work hard - If one don't take a chance, one don't stand a chance since nothing is impossible - the word itself reads..… I'm possible.