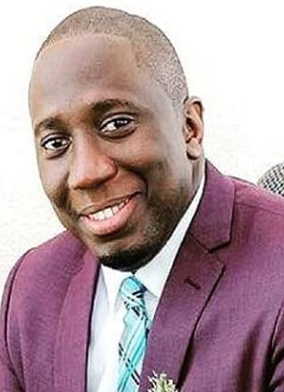 Mr. La Crette brings with him over eighteen years of professional teaching experience in the traditional classroom and five years of online experience both as a student and a facilitator. He currently guest lectures in the Public Health PUBH302 Course; "Leadership in Public Health" and the online MBA-IB program, in the course: Modern Organizational Theory and Design; at the St. George's University. Additionally, he is also an online facilitator at the University of the West Indies Open Campus.
Mr. La Crette is a Certified Caribbean Vocational Qualification Instructor and a Certified Global Citizenship Education Trainer and Facilitator. Prior to joining GTCC, he was privileged to serve as a Principal at the secondary level, Policy implementor in the Ministry of Education and Vice President of the Grenada Principal's Association. Mr. La Crette also has nine years of experience in NGO leadership and Management. Currently he serves as the Human Resource Manager at the Grenada Union of Teachers Co-operative Credit Union.
He is the holder of an MBA in International Business and an MA in Education Leadership and Policy. Apart from other numerous certifications, he is a motivational speaker and counselor. Mr. La Crette has an insatiable passion for workforce development, youth empowerment and education leadership. Grey's Training and Certification Center is pleased to welcome aboard Mr. La Crette as the CVQ Level 3 Management Instructor.