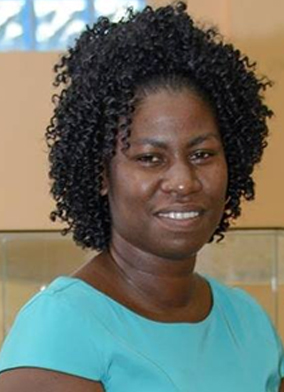 Mrs. Sheniyah Nelson is from the community of Tivoli in St. Andrew's. Mrs. Nelson has been both an Administrative Assistant and an Instructor at Grey's Training & Certification Center for the past 12 years; and has been certified as a Competency Base Education Training (CBET) instructor through the Grenada National Training Agency (GNTA).
Mrs. Nelson is also certified in Microsoft Office, QuickBooks and holds certificates in typewriting through the INCORPORATED PHONGRAPHIC SOCIETY (IPS) ENGLAND. She specializes in delivering individual tutoring to various candidates. One of her passions is typewriting, where she trains candidates at the Elementary, Intermediate and Advanced Levels.
Her philosophy is "One can achieve any goal in life, once they put their mind to it."
Mrs. Nelson is married and lives with her husband and three children.