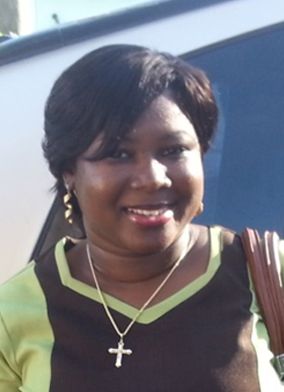 My name is Kellisha Granger from Mt. Moritz in the parish of St. George in Grenada. I attended the St. Joseph's convent (SJC) St. George where I obtained ten (10) CXC passes; after which I went on to further my studies at the commercial department of the said school. I have been involved in extra-curricular activities such as football and was selected as the captain of the first ever girls football team for SJC, St. George. I was also a prefect during my last year for yellow (Joseph) house. I was also a Ranger and a member of the school counsel.
At a very young age I started secretarial duties for Granger's Enterprise, which was founded by my parents Lennox and Lucy Granger. Presently, I still hold a key position in the business and have been using knowledge learned from other experiences to aid in continuously developing and branding the company's' name.
In the year 2006, I started a new journey as I attended St. George's University where I obtain a bachelor degree in International Business. My success landed me a teaching job at Boca Secondary School as a business teacher. However, I did not stop there because I was ambitious and had a hunger for education. At this point, I took a leap of faith and obtained my Masters Degree at Walden University in 2014. From 2015 to present, I have been attached to the St. David Catholic Secondary School as the Office Administration teacher.
From 2011 to present, I have been engaged in a number of developmental sessions by the Grenada National Training Agency. I am certified in the following areas as a/an:
Assessor

External Verifier

Facility Auditor

Instructor

Internal Verifier

Quality Assurance Auditor
I presently conduct assessment for a number of training providers including Grey's Training & Certification Center in the following areas of studies:
General Office Administration - Level 1 & 2

Customer Service - Level 1 & 2

Administrative Assistant - Level 3d

Management - Level 3