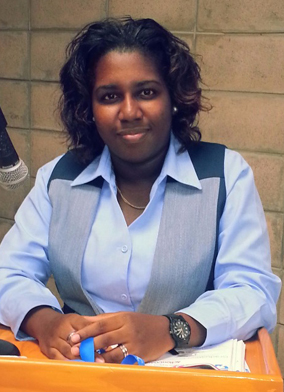 Ms. Rackelle Forsyth is an Information Technology Specialist who has worked in the field for over seven years. She is the holder of a Bachelor's Degree in Information Technology from St. George's University.
Ms. Forsyth is also a Microsoft Office Specialist, a certified CBET instructor and an assessor with the Grenada National Training Agency.
She has conducted numerous assessments in the areas of Data Operations and Printing and Graphics.